scrollOffset; " x-on:mousewheel="clickToSection = false;" >
LU05K
Low-noise water-cooled ventilation unit with a 50 kW cooling capacity, fitted with continuously variable ventilation control that can blow in three directions. As an option, the unit can be fitted with a defrost device, making it suitable for low-temperature applications as well. This system can also be used as a heater (capacity: 15 kW). The unit is ready for use and easy to install with its quick-connectors. The unit is easy to move with a pallet cart or forklift.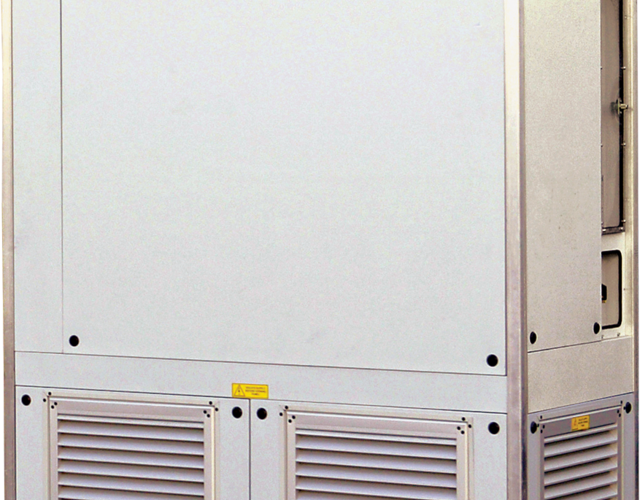 Technical specifications
Capacity steps
Frequentie geregeld
External (Air) pressure
300 Pa
Power connection
16/32 A CEE
Recommended fuses
16/32 A
Sound level (at 10 m)
47 dB(A)
Is your solution not mentioned on this page or do you have special requirements? 
Feel free to call our service desk 24/7. We are ready for assistance.