scrollOffset; " x-on:mousewheel="clickToSection = false;" >
LU34
Energy-efficient Eurovent class A water-cooled ventilation unit with a cooling capacity of 340 kW, fitted with extra strong fans ensuring a large air cast. The unit is plug and play and easy to install thanks to the use of quick-action couplings.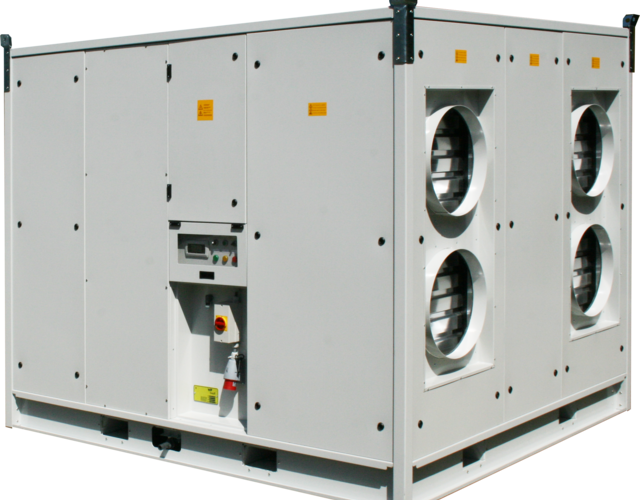 Technical specifications
Capacity steps
Frequentie geregeld
External (Air) pressure
1000 Pa
Power connection
32 A CEE
Water connection
2″ Bauer
Air duct(s)
4 x 500 / 2 x 1000 mm
Water flow (in lit/s)
13.8 L/s
Water flow (in m3/h)
49.5 m³/h
Sound level (at 5 m)
73 dB(A)
Sound level (at 1 m)
87 dB(A)
Sound level (at 10 m)
66 dB(A)
Is your solution not mentioned on this page or do you have special requirements? 
Feel free to call our service desk 24/7. We are ready for assistance.