scrollOffset; " x-on:mousewheel="clickToSection = false;" >
CZ75
Air-cooled chiller with a cooling capacity of 750 kW. The chiller is equipped with two stepless monoscrew compressors and has a range from 13 to 100%, with an ESEER value of 4.01. The machine is energy-efficient, low-noise and plug and play. The chiller is fitted in a solid frame with condenser protection in the form of an impact-resistant grid, and can be easily moved by forklift truck or crane.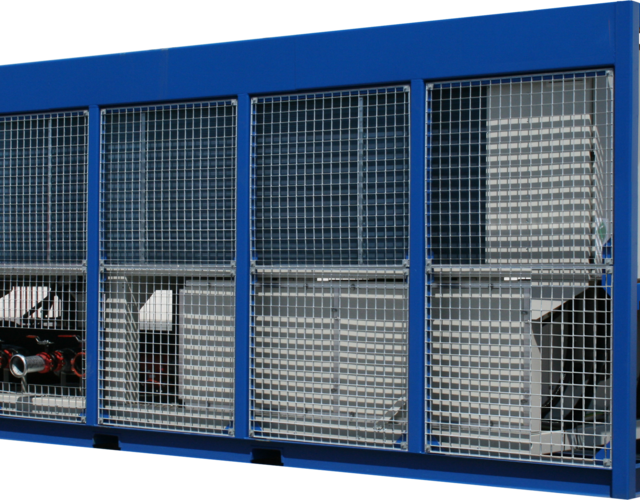 Technical specifications
Power connection
M12 boutverbinding
Water connection
2 x 4″ Bauer
Water connection
DN100/Bauer 4″
Maximum working pressure
16 bar
Flow nominal (L/min)
35.1 L/min
Nominal pressure drop
77 kPa
Sound level (at 5 m)
64 dB(A)
Sound level (at 1 m)
71 dB(A)
Sound level (at 10 m)
59 dB(A)
Is your solution not mentioned on this page or do you have special requirements? 
Feel free to call our service desk 24/7. We are ready for assistance.