scrollOffset; " x-on:mousewheel="clickToSection = false;" >
MI01
Representative, low-energy and low-noise cell constructed in accordance with HACCP & GMP requirements, with a volume of 25 m³. Especially developed for shock freezing / blast chilling of products. Ready for use and easy to install with a crane truck, even in locations that are difficult to reach. Can be used both outdoors and indoors. Uses ozone-friendly cooling agent. Accessible via door that can also be opened from the inside. Including lighting.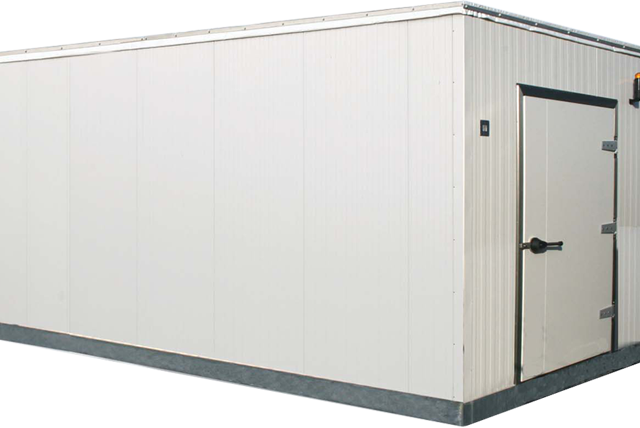 Technical specifications
Amount of pallets (euro)
10
Min. inside temperature
-35 °C
Max. inside temperature
5 °C
Min. outside temperature
-20 °C
Max. outside temperature
37 °C
Power connection
63 A CEE
Length (external)
6450 mm
Height (external)
2930 mm
Length (internal)
4700 mm
Height (internal)
1970 mm
Sound level (at 10 m)
59 dB(A)
Sound level (at 5 m)
65 dB(A)
Sound level (at 1 m)
79 dB(A)
Insulation value
0.211 W/m²K
Is your solution not mentioned on this page or do you have special requirements? 
Feel free to call our service desk 24/7. We are ready for assistance.