scrollOffset; " x-on:mousewheel="clickToSection = false;" >
MI01B
Representative, low-energy and low-noise cell constructed in accordance with HACCP & GMP requirements, with a volume of 25 m³. Especially developed for shock freezing / blast chilling of products. Ready for use and easy to install with a crane truck, even in locations that are difficult to reach. Can be used both outdoors and indoors. Equipped with low GWP refrigerant. Accessible via door that can also be opened from the inside. Including LED lighting.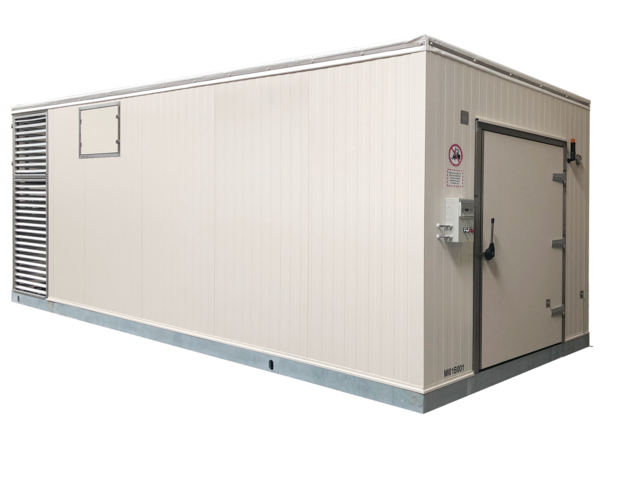 Technical specifications
Amount of pallets (euro)
10
Min. inside temperature
-35 °C
Max. inside temperature
5 °C
Min. outside temperature
°C
Power connection
63 A CEE
Length (external)
6450 mm
Height (external)
2930 mm
Length (internal)
4700 mm
Height (internal)
1970 mm
Sound level (at 10 m)
59 dB(A)
Is your solution not mentioned on this page or do you have special requirements? 
Feel free to call our service desk 24/7. We are ready for assistance.