scrollOffset; " x-on:mousewheel="clickToSection = false;" >
AC10i
Ultra low-noise air-cooled air conditioner / heat pump with a 116 kW cooling and 120kW heating capacity. The unit is energy-efficient and can be used in both summer and winter. This unit is plug 'n' play, which makes it very easy to install and operate. The unit has been mounted in a robust steel frame fitted with grates to prevent the condensers from being damaged. It can be moved easily with the use of a lift truck or a crane.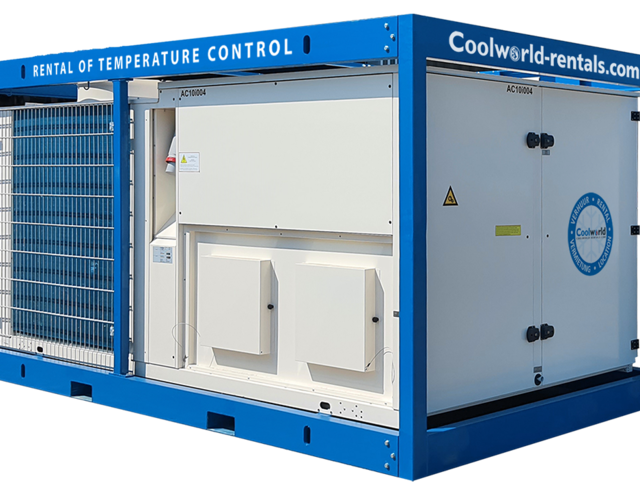 Technical specifications
Power consumption
37.5 kW
Power connection
125 A CEE
Sound level (at 10 m)
36.8 dB(A)
Warm air duct (diam.)
2x500 mm
Is your solution not mentioned on this page or do you have special requirements? 
Feel free to call our service desk 24/7. We are ready for assistance.