scrollOffset; " x-on:mousewheel="clickToSection = false;" >
EK363M
Compact and fully functional 9/18/36 kW mobile electrical central heating system (with optional pavement heating programm) for universal use as emergency heating. The system can be connected directly to the pipes of the heating system of a building or of a facility.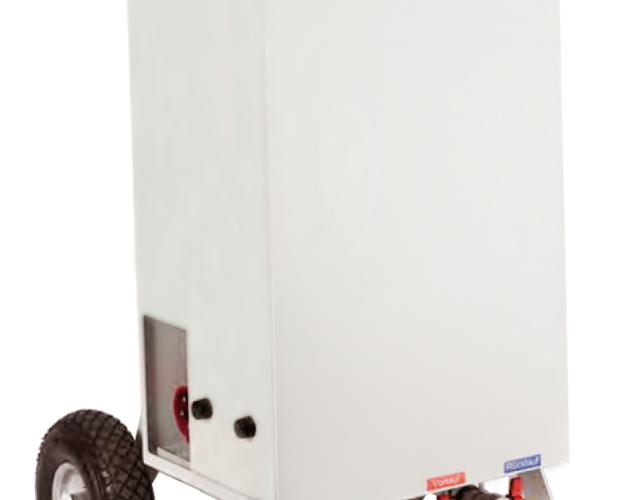 Technical specifications
Heating capacity
9 / 18 / 36 kW
Power connection
16/32/63 A CEE
Temperature range
10 - 80 °C
Water connection
GEKA 1″ Bauer
Pressure relief valve
3.0 bar
Volume internal buffer
10 Ltr
Recommended working pressure
1.1 - 2.4 bar
Dimensions (LxWxH)
515 x 660 x 1100 mm
Is your solution not mentioned on this page or do you have special requirements? 
Feel free to call our service desk 24/7. We are ready for assistance.