scrollOffset; " x-on:mousewheel="clickToSection = false;" >
MK02
Ready-for-use mobile cold storage cell with a volume of 84 m³ and a large refrigeration capacity (overcapacity). The cold storage cell has been fitted with a flat anti-skid floor, lighting, a door that opens smoothly (also from the inside), and has a very low entry height. The cold storage cell meets the HACCP/GMP requirements, and standard features include a data log system. The unit is easy to install with a crane truck. The storage cell is low noise and low power.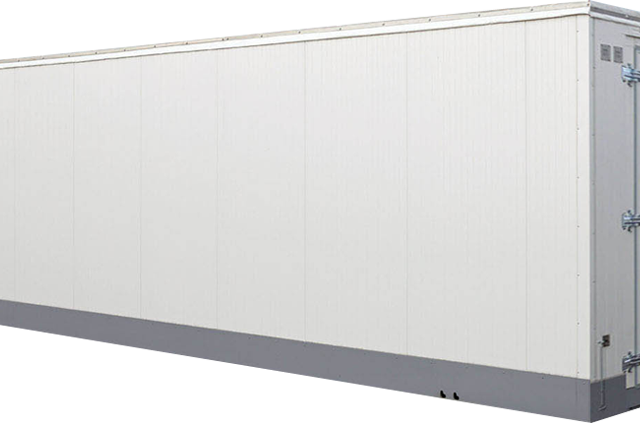 Technical specifications
Amount of pallets (euro)
28
Min. inside temperature
-2 °C
Max. inside temperature
10 °C
Power connection
16 A CEE
Length (external)
12000 mm
Height (external)
3000 mm
Sound level (at 10 m)
47 dB(A)
Min. outside temperature
-20 °C
Length (internal)
10500 mm
Height (internal)
2700 mm
Is your solution not mentioned on this page or do you have special requirements? 
Feel free to call our service desk 24/7. We are ready for assistance.