scrollOffset; " x-on:mousewheel="clickToSection = false;" >
RU40
Robust Cool-Freezing container (40-ft reefer high cube) with a capacity of 63.2 m³. Especially developed for ultra-low temperatures down to -60 °C. The container is provided with an aluminum T-section floor, stainless steel interior and special doors. The standard container does not meet HACCP / GMP requirements. Can optionally be configured with remote monitoring, refrigerated anteroom and lighting.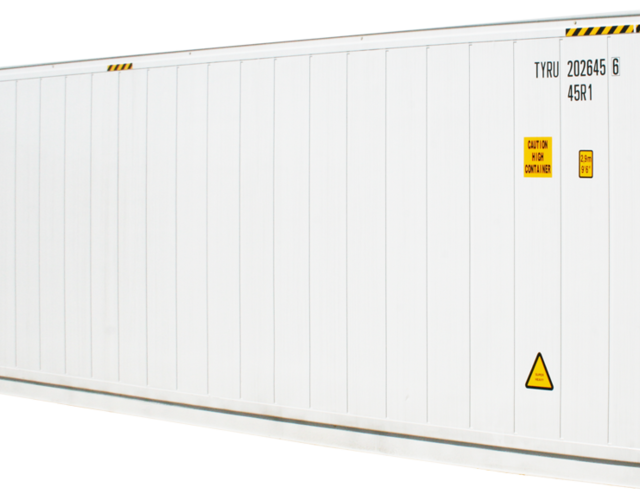 Technical specifications
Amount of pallets (euro)
21
Min. inside temperature
-60 °C
Max. inside temperature
-10 °C
Min. outside temperature
-30 °C
Power connection
32 A CEE
Length (external)
12192 mm
Height (external)
2896 mm
Length (internal)
11550 mm
Height (internal)
2485 mm
Sound level (at 10 m)
60 dB(A)
Is your solution not mentioned on this page or do you have special requirements? 
Feel free to call our service desk 24/7. We are ready for assistance.