scrollOffset; " x-on:mousewheel="clickToSection = false;" >
SA02
Robust, mobile Denso spot cooler with a 4.33 kW cooling capacity. The unit features two flexible directable exhaust hoses and a high-performance fan, enabling high air output on both the evaporator and the condenser side. The unit is ideal for direct spot cooling in larger rooms and for cooling server rooms.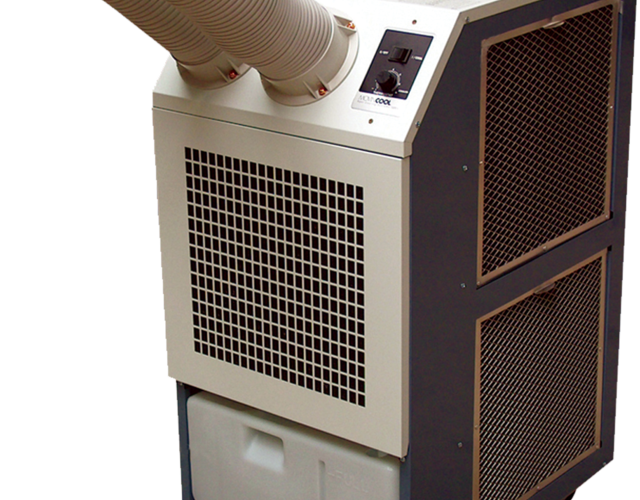 Technical specifications
Power connection
Schuko 230V
Min. inside temperature
20 °C
Max. inside temperature
40 °C
Air volume (cold side)
800 m³/h
Air volume (hot side)
1500 m³/h
Warm air duct (diam.)
300 mm
Warm air duct (max. length)
24 m
Sound level (at 5 m)
50 dB(A)
Sound level (at 1 m)
64 dB(A)
Sound level (at 10 m)
44 dB(A)
Is your solution not mentioned on this page or do you have special requirements? 
Feel free to call our service desk 24/7. We are ready for assistance.