scrollOffset; " x-on:mousewheel="clickToSection = false;" >
EK221M
Compact and fully functional 7/15/22 kW mobile electrical central heating system (with optional pavement heating programm) for universal use as emergency heating. The mobile boiler can be connected directly to the pipes of the heating system of a building or of a facility.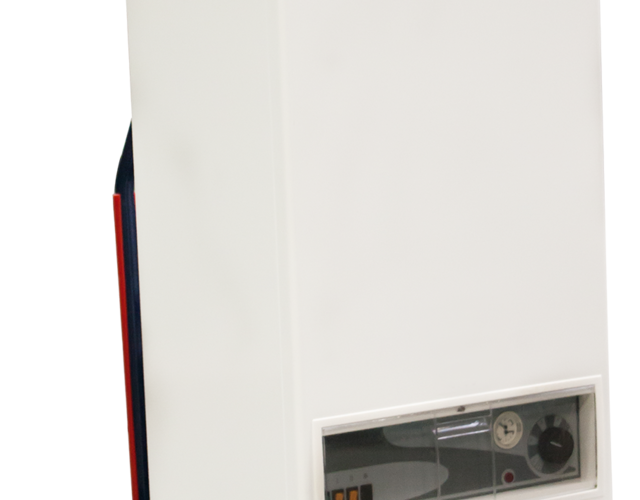 Technical specifications
Heating capacity
7 / 15 / 22 kW
Power connection
32 A CEE
Temperature range
20 - 87 °C
Water connection
GEKA 1″ Bauer
Pressure relief valve
3 bar
Volume internal buffer
10 Ltr
Recommended working pressure
1.5 - 2.0 bar
Dimensions (LxWxH)
600 x 500 x 1200 mm
Is your solution not mentioned on this page or do you have special requirements? 
Feel free to call our service desk 24/7. We are ready for assistance.