scrollOffset; " x-on:mousewheel="clickToSection = false;" >
OG150C
Gas- or diesel-fired mobile boiler room with a heating capacity of 150 kW installed in a robust steel heating container. The powerful and compact unit is easy to install, also in hard to reach locations. The mobile industrial boilers provide water temperatures of up to 90 °C and pressures of up to 4 bar. The efficient boiler features various safety facilities, frost protection, low NOx burners, smart control technology and has the lowest emissions, energy consumption and noise levels in the European market.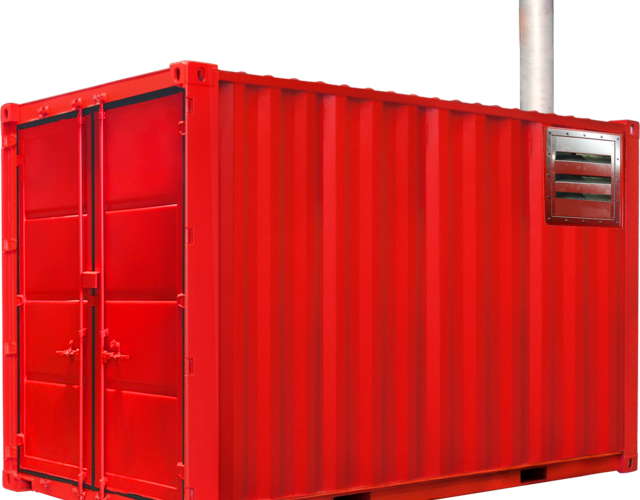 Technical specifications
Power connection
230V CEE
Temperature range
50 - 90 °C
Water connection
2″ Bauer
Oil tank double-wall
Optioneel
Volume expansion vessel
140 l
Recommended working pressure
1.6 - 2.0 bar
Consumption - oil - full load
14 kg/h
Consumption - gas - full load
19 m³/h
Dimensions (LxWxH)
3029 x 2438 x 2735 mm
Is your solution not mentioned on this page or do you have special requirements? 
Feel free to call our service desk 24/7. We are ready for assistance.