scrollOffset; " x-on:mousewheel="clickToSection = false;" >
Ashland Water Technologies (AWT), offers papermakers the most complete palette of so-called sizing agents. This product stems from a continuous production process where cooling is an essential component. Stagnation in delivery can have major consequences for the daily operations of chain partners. Coolworld supports the cooling process:
✔️ Rental chillers for extra capacity in the summer period.
✔️ Guarantees operational reliability of the continuous production and cooling process.
✔️ Uninterrupted production process and supply chain.
Interested in how Ashland further benefited from the Coolworld set-up? Then read on right away. Looking for a similar solution?
Additional capacity production process in summer
Raw material Ashland Industries produces from natural, plant-based components. Processed into a liquid. The liquid passes a chilled roll, causing it to cool and solidify. From the roller, flakes fall off. These go in large white bags to the paper and cardboard processing industry for further processing. In support particularly in summer, Coolworld supplied:
Chillers of 200 kW
Efficient chillers with a capacity of 200 kW directly connected to the fixed installation.
Guidance and dedicated service team
Coolworlds' local industry specialist is on standby for such rental projects. From an accurate intake, to 100% support throughout the rental process.
Safety first
Equipment, service engineers and a dedicated branch specialist are fully focused on delivering a safe rental solution.
24/7 back-up service
Continuity of the production process is essential. Ashland values Coolworld's 24/7 breakdown service.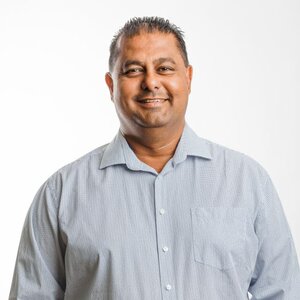 Interested in a similar solution?
Get in touch with one of Coolworlds specialists.
"Coolworld's team and rental system takes care of us during scheduled shutdowns and in the summer. They put words like safety, reliability and continuity into practice."
Julien Wouters, Operations Engineer

About Ashland
Ashland Water Technologies (AWT) as part of Ashland Inc develops and produces specialised chemicals. As well as technology and knowledge that helps clients develop new and improved sustainable products.
Ashland Inc. operates in more than 100 countries. Its specialised chemicals, technology and knowledge help customers develop new and improved sustainable products.
Major worldwide customers include pulp producers and manufacturers of printing and writing paper, paperboard, fabrics, beverages, canned goods and dairy products. The project site runs full time and supplies high-quality semi-finished products to the paper processing industry with over 40 employees.
Cooling is essential, especially with rising outside temperatures. Adjustment of the chillers and monitoring of the temperature is prefectly geared to process and ambient conditions.
As a B2B supplier, Ashland Industries is focused on delivery reliability and a high level of service and safety. This is also what it asks of supporting service partners like Coolworld.
Operational reliability and continuity of the production process
What is that smooth layer on the inside of a milk carton? How come a banknote doesn't absorb? That is because of 'sizing'. Sizing is used in the production of paper and cardboard. It is a specialised processing method that reduces the ability of paper to absorb liquids.
Sizing aims to bond or dry ink and paints on the paper substrate and ensures that they are not directly absorbed by the substrate. This enables a more uniform, economical and precise way of printing and 'dyeing' paper surfaces. It is used in very many paper products worldwide. Given that very many chain partners rely on the product, continuity of the production process and supply is essential.
"Providing reliable support and guaranteeing back-up cooling is what Coolworld does. We can then focus on core processes and delivery of our quality product." Says the plant manager.
Need a similar solution?