scrollOffset; " x-on:mousewheel="clickToSection = false;" >
AS03
Presentable, whisper-silent mobile air conditioner with a 6.6 kW cooling capacity. Despite its high cooling capacity, it only requires a 230 V power supply. The unit is ready for use and features a condenser unit that must be installed outside the cooling space for heat drain. (split system).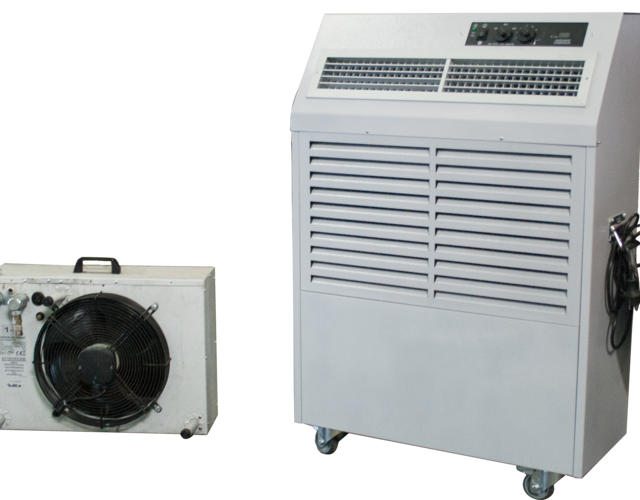 Technical specifications
Power connection
Schuko 230V
Connection hose (diameter)
70 mm
Height (internal)
1030 mm
Weight outdoor unit
16.5 kg
Sndlvl inside min (at 1 m)
56 dB(A)
Min. outside temperature
20 °C
Max. inside temperature
30 °C
Min. inside temperature
18 °C
Sndlvl outside max (at 10 m)
40 dB(A)
Is your solution not mentioned on this page or do you have special requirements? 
Feel free to call our service desk 24/7. We are ready for assistance.