scrollOffset; inpageBreadcrumbScrollOffset = window.innerWidth < 1024 ? 0 : 100; inpageBreadcrumbScrollState = window.pageYOffset > inpageBreadcrumbScrollOffset; " >
The best rental solutions in temperature control
A suitable solution for any project, process or space where cooling or heating is required.
Why rent at Coolworld?
Coolworld Rentals offers your company the ideal solution in case of temporary capacity problems, outage, event, rebuilding, overhaul or as a temporary backup of your fixed installation.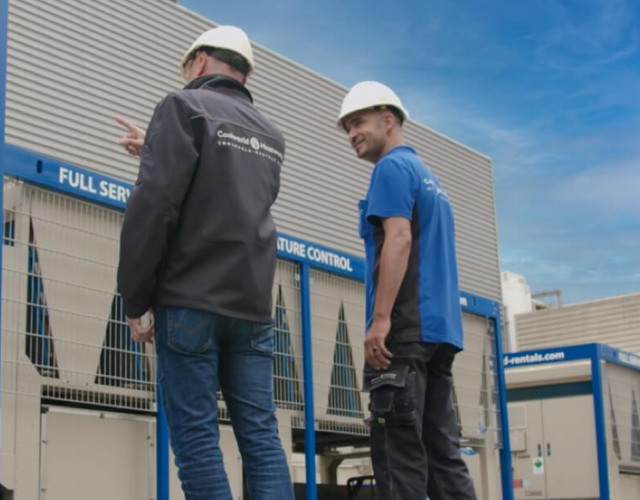 Your cooling or heating system broken or in repair?
Delivery of a temporary rental solution is possible within a few hours. In case of a breakdown of your fixed cooling or heating system, if your air conditioning system is defective or if your cooling system, cold room or heating system is under repair.
Carefree renting
All in rental formula: advice, installation, adjustment up to and including de-installation and collection.
Immediate advice on your cooling or heating requirements.

Always customized: for urgent and/or long-term rental projects.

Flexible and solution-oriented.