scrollOffset; " x-on:mousewheel="clickToSection = false;" >
LU05B
Low-noise water-cooled ventilation unit with a 50 kW cooling capacity, fitted with continuously variable ventilation control that can blow in three directions.The unit is equipped with an additional defrost. As a result, this is also suitable for low-temperature applications, and is also usable as a heater. The unit is equipped with a condensate pump, ready for connection and easy to install by using shortcuts. The unit is easy to move with a pallet cart or forklift.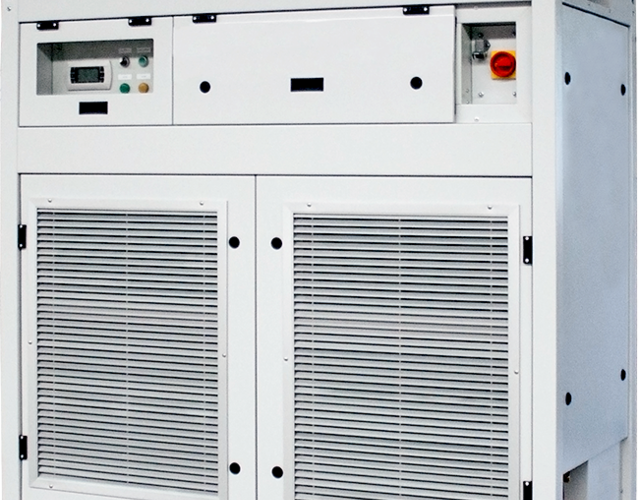 Technical specifications
Capacity steps
Freq. contr.
External (Air) pressure
300 Pa
Power connection
230V CEE
Sound level (at 10 m)
45 dB(A)
Is your solution not mentioned on this page or do you have special requirements? 
Feel free to call our service desk 24/7. We are ready for assistance.